Testfalicity
We have two (water brake) engine test stands in our shop. Here we test every engine after an complete overhaul, varying from 50 to more than 1000 hp under full load.
Available to third parties </ strong> </ h2>
In addition to the use for our own engines, the test stands are also available to third parties.
Customers can follow the testing of their engine on site in our test facility.
We test engines on behalf of (inter) national government agencies, transport and truck companies, engine dealers, trading companies and colleague overhaul companies.
Please contact us for information and rates.
The test stand can also take care of the take-up for classification (Lloyds`s and Bureau Veritas). Even engines that have been modified due to emission regulations can be tested for a new certification.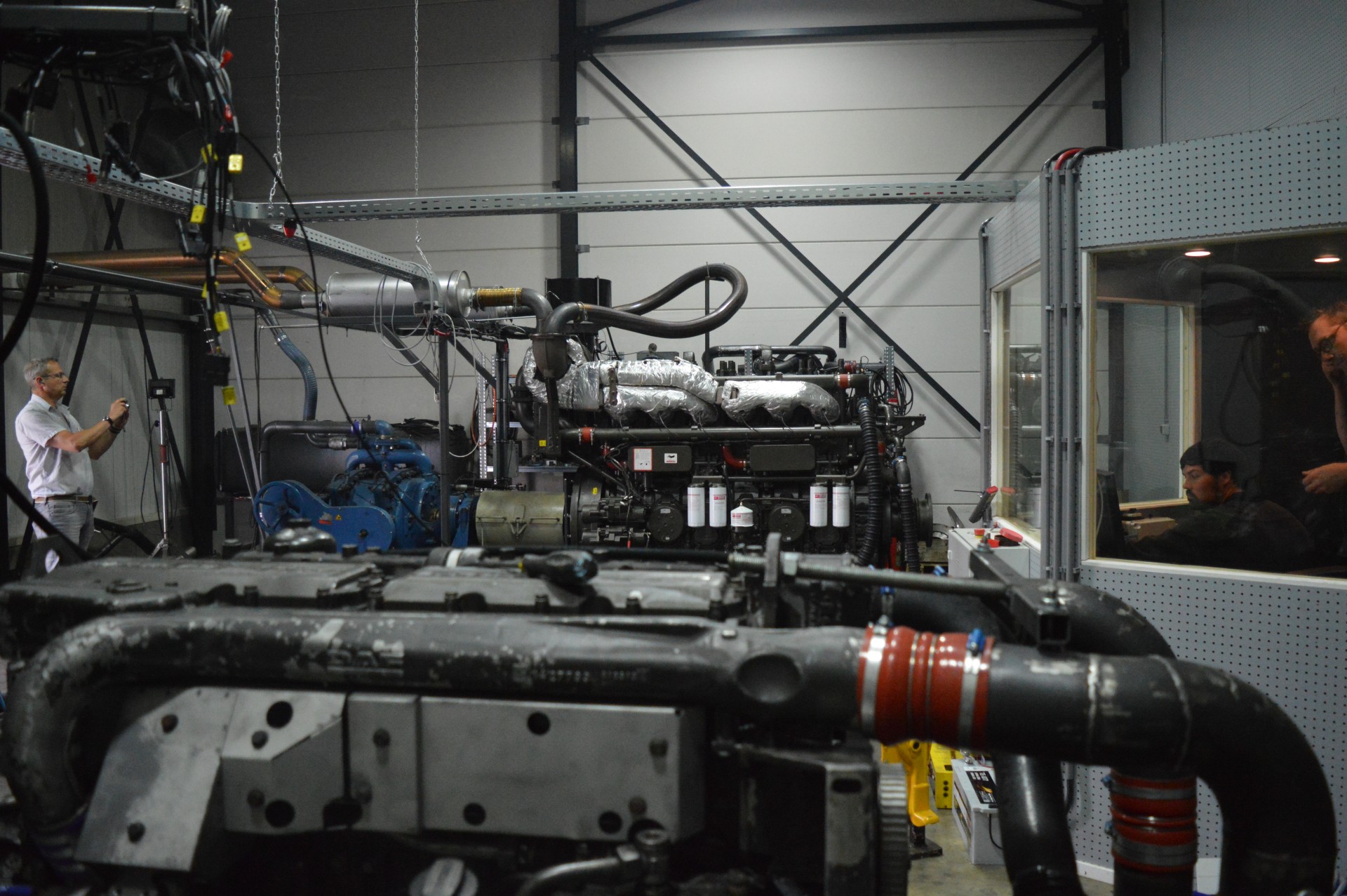 ---